Our manufacturing facility is located at Bangalore and this helps in maintaining the assured quality required by the customers. The total capacity is in excess of 10,500 tons of fabrication per year. The factory is well connected through National Highways. The entire area is 1, 82, 952 sq. ft. of which hosts facilities for fabrication of our project equipment's assembling & skid mounting. There is an R&D division for assembling pilot plant units for various industrial effluents. The factory hosts a number of supporting applications for the control panel manufacturing & testing. The area is very large that the final equipments that are ready to be dispatched are stored for couple of months for final inspection.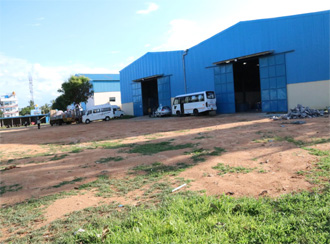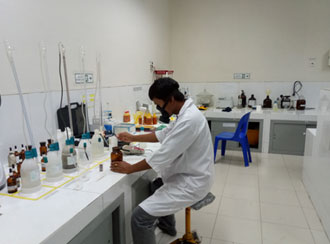 Quality & Safety
KIS group are an ISO certified company of ISO 9001-2008 and ISO 14000. We have employed inspection agencies as SGS and TUV for the products manufactured so that the quality is maintained right from the procurement of the material to the finished product. The design, procurement of the material, supply and fabrication of the product are all under strict quality assurance.
The material undergoes strict chemical, mechanical tests including radiography, ultrasonography, magnetic particle testing, penetrate testing and leak testing. KIS group had obtained international certificates for Quality, Safety and Environment Management Systems. Our manufacturing facility follows International Codes and Standards. The company is committed to maintaining the highest standards of health, safety and environment and has dedicated team to carry out this process.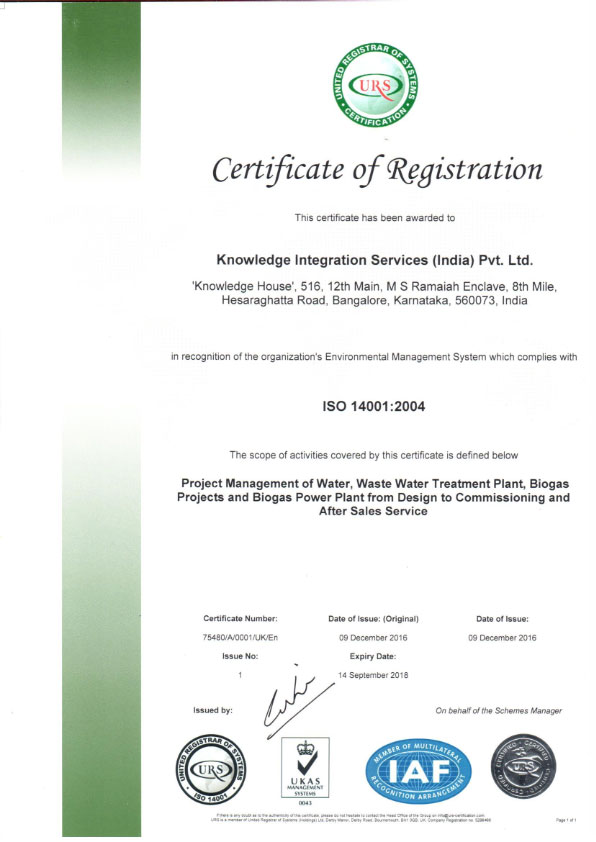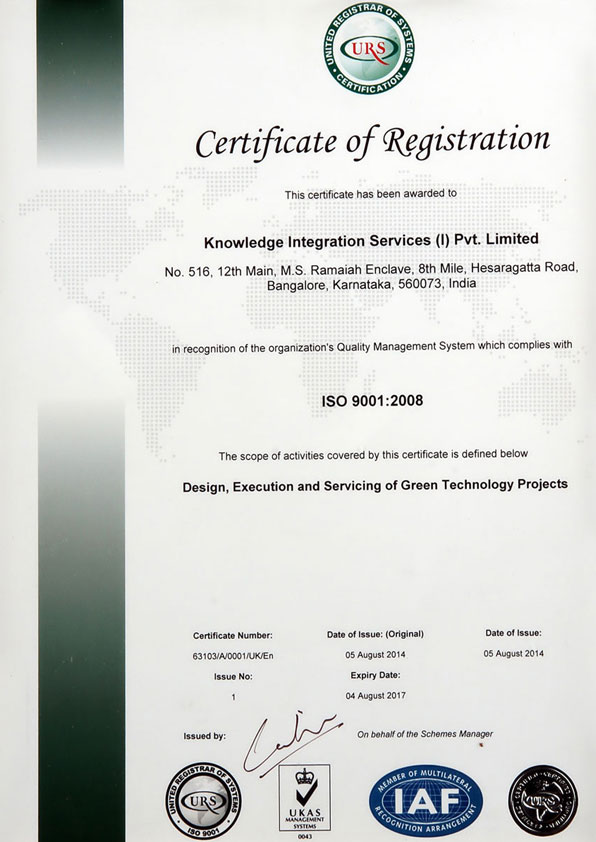 Safety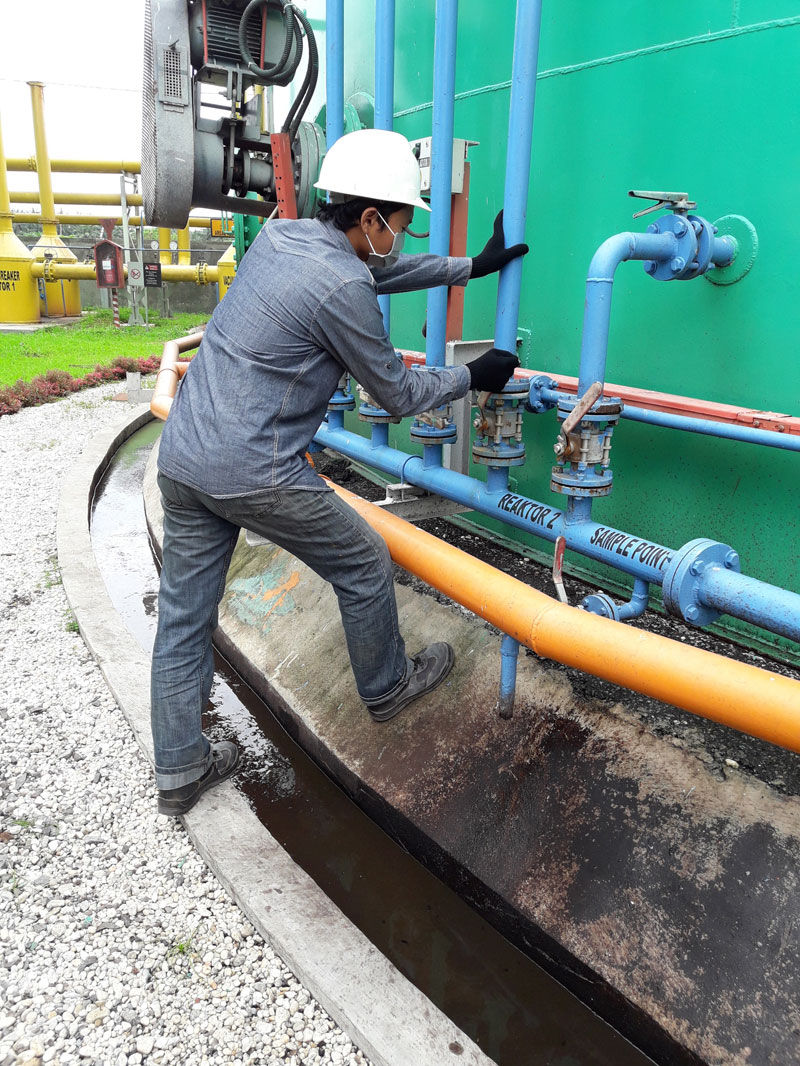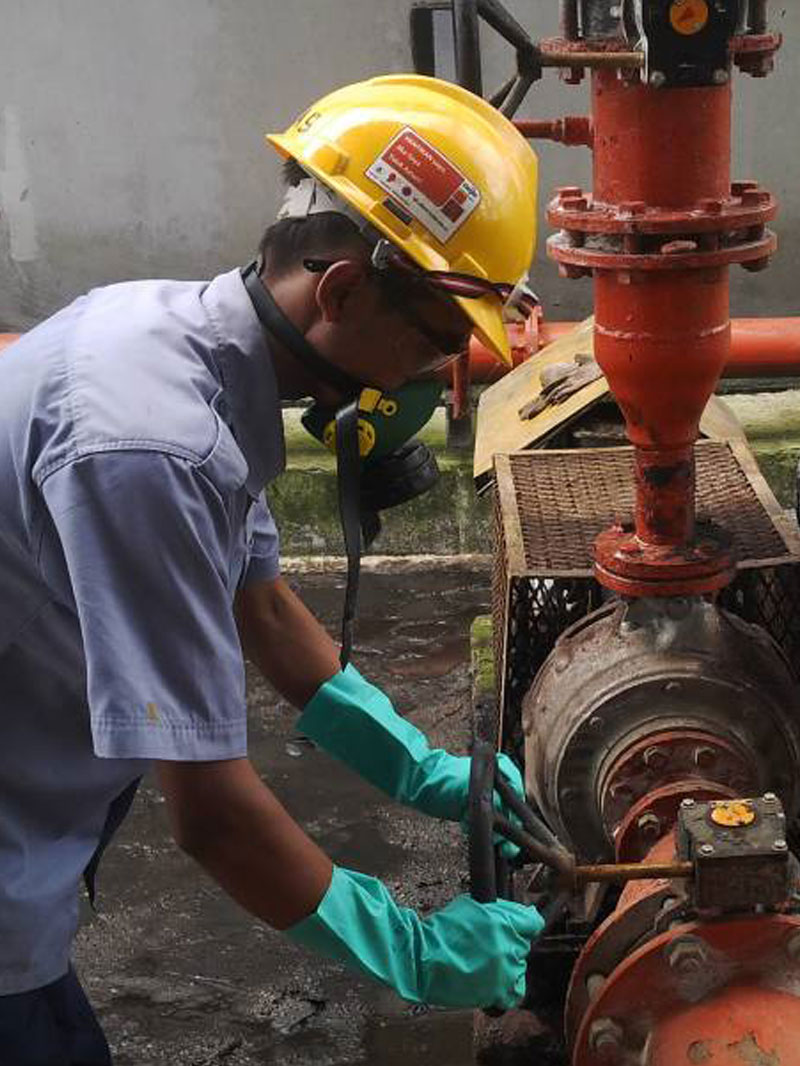 KEY POLICY
KIS group conducts business activities based on the corporate policy and makes every effort to solve both water and environmental issues by contributing to sustainability twice by avoiding methane (methane avoidance) and by generating green energy thus contributing to society and to the global environment at large.